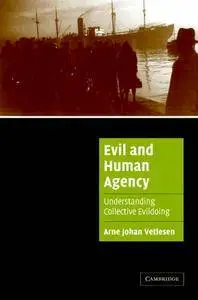 Evil and Human Agency: Understanding Collective Evildoing by Arne Johan Vetlesen
English | 1 Dec. 2005 | ISBN: 0521856949 | 328 Pages | PDF | 3 MB
Evil is a poorly understood phenomenon. In this provocative 2005 book, Professor Vetlesen argues that to do evil is to intentionally inflict pain on another human being, against his or her will, and causing serious and foreseeable harm. Vetlesen investigates why and in what sort of circumstances such a desire arises, and how it is channeled, or exploited, into collective evildoing.