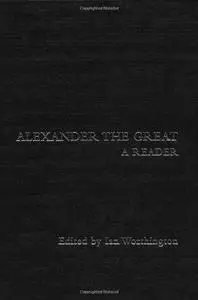 Alexander the Great: A Reader By Ian Worthington
2003 | 349 Pages | ISBN: 0415291860 | PDF | 2 MB
With his unprecedented conquests from Greece in the west to India in the East, Alexander the Great was the type of man that legends are made of; therein lies the problem for those studying him. Ought we to accept the image of a dashing king enjoying a string of spectacular successes, or adopt a more cynical evaluation, taking note of all the negative aspects of his reign? In the light of the evidence at our disposal, does he even deserve to be called ''Great''? This exciting new volume is an indispensable guide for undergraduates to the study of Alexander the Great, showing the problems of the ancient source material, and making it clear that there is no single approach to be taken. The eleven thematic chapters contain a broad selection of the most significant published articles about Alexander, examining the main areas of debate and discussion:the sources; Alexander's background; Alexander's aims; Alexander and the Greeks; Alexander and Asia; Alexander, India and the Final Years; Alexander as General; Alexander and ''The unity of Mankind''; Alexander and Deification; Alexander and Conspiracies; Alexander: The 'Great'? The Reader has the distinctive feature of translating a substantial number of the more inaccessible primary sources; each chapter is also prefaced with a succinct introduction to the topic under consideration.