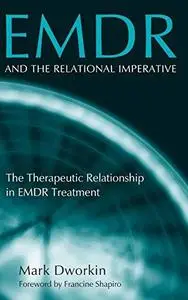 EMDR and the Relational Imperative: The Therapeutic Relationship in EMDR Treatment By Mark Dworkin
2005 | 328 Pages | ISBN: 0415950287 | PDF | 2 MB
In this groundbreaking work, Mark Dworkin, an EMDR teacher, facilitator, and long-time practitioner, explores the subtle nuances of the therapeutic relationship and the vital role it plays in using Eye Movement Desensitization and Reprocessing (EMDR) with traumatized clients. Showing how relational issues play a key role in each phase of EMDR treatment, the author provides tools for the therapist to more efficiently apply this method in the treatment of trauma victims and form a stronger and healthier relationship with the patient. A standard reference for all practitioners working to heal the wounds of trauma, this book will be an essential resource for the effective application of EMDR.