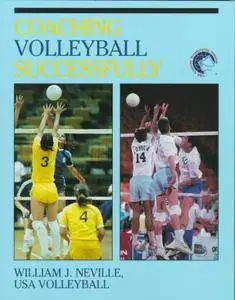 Coaching Volleyball Successfully by William Neville
English | Jan. 1990 | ISBN: 0880113626 | 200 Pages | PDF | 4 MB
Many coaches already know how to perform the skills required for volleyball. But to be successful, coaches need to know how to teach volleyball skills to young or inexperienced players. This book explains how to demonstrate and direct the practise of fundamental skills and strategies of volleyball.