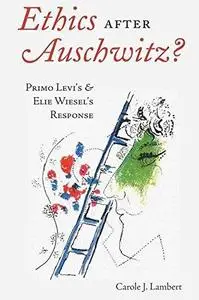 Ethics After Auschwitz? Primo Levi's and Elie Wiesel's Response By Carole J. Lambert
2011 | 196 Pages | ISBN: 1433109646 | PDF | 4 MB
Ethics after Auschwitz? Primo Levi's and Elie Wiesel's Response demonstrates how, after their horrific experiences in Auschwitz, both Primo Levi and Elie Wiesel could have deservedly expressed rage and bitterness for the rest of their lives. Housed in the same barracks in the depths of hell, a dark reality surpassing Dante's vivid images portrayed in The Inferno, they chose to speak, write, and work for a better world, never allowing the memory of those who did not survive to fade. Why and how did they make this choice? What influenced their values before Auschwitz and their moral decision making after it? What can others who have suffered less devastating traumas learn from them? «The quest is in the question», Wiesel often tells his students. This book is a quest for hope and goodness emerging from the Shoah's deepest night. Carole J. Lambert is Professor of English and Director of Research at Azusa Pacific University in California. In addition to four National Endowment for the Humanities grants, she was awarded a Fulbright Fellowship to conduct research in Brussels, Belgium. She is the author of The Empty Cross: Medieval Hopes, Modern Futility in the Theater of Maurice Maeterlinck, Paul Claudel, August Strindberg, and Georg Kaiser and Is God Man's Friend? Theodicy and Friendship in Elie Wiesel's Novels, as well as co-editor with William D. Brewer of Essays on the Modern Identity and editor of Doing Good, Departing from Evil: Research Findings in the Twenty-First Century. She earned her PhD in comparative literature from the University of California, Berkeley, and has been published widely in several journals.