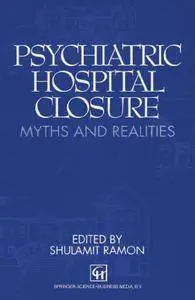 Psychiatric Hospital Closure: Myths And Realities: Exploring Myths and Realities by Shulamit Ramon
English | 30 Jun. 1998 | ISBN: 0412429802 | 224 Pages | PDF | 4 MB
This study demonstrates the crucial process of hospital closure, both in terms of the outcome of such a closure and the provision for future services in the community. Throughout the text future services are defined and planned as part of the resettlement component.