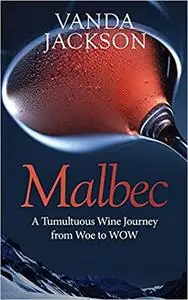 Vanda Jackson, "Malbec - A Tumultuous Wine Journey from Woe to WOW: A Book for Wine Lovers about Argentine Malbec's Rise to Acclaim"
English | 2021 | ASIN: B095DQBG29 | 122 pages | EPUB | 2 MB
Love wine? If so this new release is a must read. Learn how this popular Argentine varietal almost didn't exist. Take away lots of stories for your next wine tasting event or social gathering.
The story of Argentine Malbec is an intriguing one. It is a tale with many twists and turns and fascinating characters over the centuries, from its ancient roots to its present-day stardom. In this book, you will travel back in time to learn where Malbec first started to grow and how this popular varietal wine has faced oblivion numerous times over its long history.
Its 21st century flourishing in Argentina's Mendoza wine region is down to a series of coincidences and influence from a cast of fascinating characters. Are you ready for an extraordinary saga full of heroes and villains, tragedy and fortune, big-name wineries, and boutique innovators?
This book is perfect for
◆. wine lovers, wine enthusiasts and wine geeks with a thirst for wine knowledge and great wine stories
◆ those who love to travel, have visited Mendoza, Argentina or would love to
◆ anyone who loves Malbec wine and wants to learn more about it
◆ those planning or attending a Malbec-themed wine tasting event or dinner
◆ anyone looking for a gift for a wine lover
◆ those who love wine tours and wine tasting