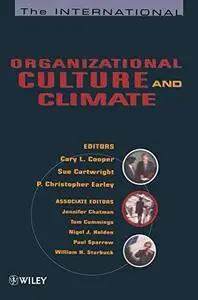 The International Handbook of Organizational Culture and Climate By Susan Cartwright, Cary L. Cooper, P. Christopher Earley
2001 | 640 Pages | ISBN: 0471491268 | PDF | 13 MB
Organizational culture and climate continues to engage academic interest and debate. Culture has increasingly been linked to a diverse range of individuals and organizational behaviours. However, despite the international interest and importance of the concept, the dominant literature in this field has tended to reflect an Anglo-US model and perspective. There are no significant texts which have attempted to combine and integrate the more traditional with the more emergent perspective. This book will be the first volume to offer authoritative, critical and comprehensive discussion and information on the topic. It will review the current state of the art in terms of the theoretical and methodological issues and problems and it will consider future research directions.