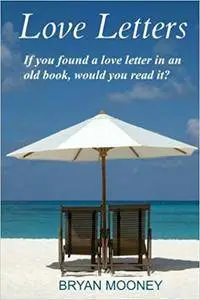 Love Letters: If you found a love letter in an old book, would you read it? by Bryan Mooney
English | Jan. 7, 2013 | ISBN: 1481264109 | 269 Pages | PDF | 1 MB
"My Dearest Darling," the love letters began, and try as she might, she could not stop reading the letters she found in the old books. After reading one she was compelled to reach for another. Her curiosity urged her on. She could not stop… If you found a love letter in an old book, would you read it? Suppose you purchased some books from a bookseller at a flea market and upon returning home discovered love letters inside, what would you do? Would you read the letters? Would you try to return them? Would you destroy them? That is the dilemma that Katie Kosgrove finds herself in when she discovers love letters written by the man she knows only as Jack. Curious but unable to locate him to return the love letters, she begins to read. The letters all began with the same greeting, "My Dearest Darling," and end with, "Forever Jack". The letters transform her life in ways that she never would have imagined. She is thankful to the handsome stranger she met only once. Katie knows exactly what she would say to him if she were to ever see him again, until one day he reappears, back in her life. Their world begins to change once more, but the letters have an awesome power over both of them, until… "…if you like Nicholas Sparks you will love this romantic tale …"