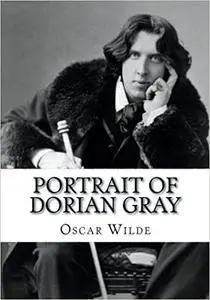 Portrait of Dorian Gray: The Picture of Dorian Gray by Oscar Wilde (Reader's Choice Edition) by Oscar Wilde
English | Feb. 3, 2010 | ISBN: 1450541712 | 207 Pages | ePub | 1 MB
The Portrait of Dorian Gray was first published in 1890 by Oscar Wilde. It's seen as one of the first Gothic horror fiction stories and it was criticized as scandalous and immoral! This is the special Reader's Choice Edition which has been carefully designed for Dorian Gray and Oscar Wilde fans for extra easy reading. Plot summary: This classic book is about a young man named Dorian Gray. He is the subject of a painting by artist Basil Hallward who thinks he is very good looking, with a pure beauty. One thing leads to another and Dorian embraces a new hedonism with Basil and a new group of friends. He begins to believe that the only things worth pursuing in life are beauty, fulfillment of the senses, and pleasures of the flesh… This is an excellent book for yourself and your own library. Or, you can give "The Portrait of Dorian Gray" (Reader's Choice Edition) away as a special gift.