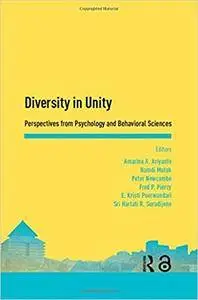 Diversity in Unity: Perspectives from Psychology and Behavioral Sciences: Proceedings of the Asia-Pacific Research in Social Sciences and Humanities, … Topics in Psychology and Behavioral Sciences by Amarina Ashar Ariyanto
English | Nov. 8, 2017 | ISBN: 1138626651 | 662 Pages | PDF | 8 MB
The book highlights both the challenges and opportunities in the field of psychology and behavioral sciences, with an emphasis on identifying practical implications for professionals, educators and administrators, and researchers in Asia and Pacific regions. Societies in the said regions have experienced massive changes to their social system, changes that are endured by societies worldwide, such as those related to globalization, new technologies, and new norms regarding respect for individual diversity and well-being. Although the changes offer a wealth of new opportunities, they also act as potential sources of tension and apprehension. The book discusses the state-of-the-art topics, on critical issues, in various sub-fields of psychology and the behavioral sciences, such as Clinical Psychology, Child & Developmental Psychology, Industrial & Organizational Psychology, Experimental Psychology, Social Psychology, and Educational Psychology.