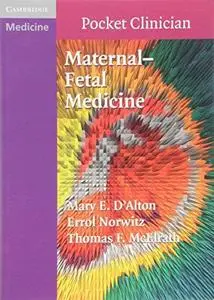 Maternal-Fetal Medicine By Mary E. D'Alton, Errol Norwitz, Thomas McElrath (editors)
2007 | 233 Pages | ISBN: 0521709342 | PDF | 2 MB
Cambridge Pocket Clinician / Maternal-Fetal Medicine is designed to provide the busy clinician with precisely the information needed where and when it is needed. The text covers a wide variety of topics related to maternal and fetal medicine, as well as clinical questions that will challenge providers both in the outpatient setting and on Labor & Delivery. Special attention has been paid to incorporating an evidence-based approach to obstetric management, and a number of chapters have been included to assist in the management of obstetric emergencies. In total, over 000 diseases and conditions are discussed in detail.