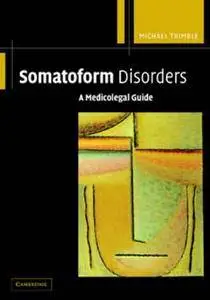 Somatoform Disorders: A Medicolegal Guide By Michael Trimble
2004 | 266 Pages | ISBN: 0521811082 | PDF | 2 MB
This book is an in-depth, clinically oriented review of the somatoform disorders and related clinical manifestations (such as chronic fatigue syndrome) and how they appear in a medico-legal setting. People with somatoform disorders present a range of symptoms that typically last for years and can't be traced to a specific physical cause. Such symptoms may range from frequent headaches to gastrointestinal problems. The volume is aimed at clinicians and lawyers who deal with injury claims where these disorders impact much more frequently than generally recognized.