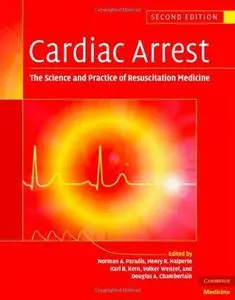 Cardiac Arrest: The Science and Practice of Resuscitation Medicine By Norman A. Paradis, Henry R. Halperin, Karl B. Kern, Volker Wenzel, Douglas A. Chamberlain
2007 | 1374 Pages | ISBN: 0521847001 | PDF | 19 MB
Cardiac Arrest is the definitive and most comprehensive reference volume in advanced life support and resuscitation medicine. This new edition brings the reader completely up-to-date with developments in the field, focusing on practical issues of decision making, clinical management and prevention, as well as providing explanations of the science informing the practice. This volume is essential reading for all those involved in the emergency care of cardiac patients, either in the pre-hospital or hospital setting.