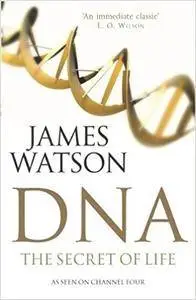 DNA: The Secret of Life New edition by Watson, James D.
English | 2003 | ASIN: B011MEJDWS | 664 Pages | ePub | 16 MB
From the start, our goal was to go beyond merely recounting the events of the past fifty years. DNA has moved from being an esoteric molecule only of interest to a handful of specialists to being the heart of a technology that is transforming many aspects of the way we all live. With that transformation has come a host of difficult questions about its impact—practical, social, and ethical. Taking the fiftieth anniversary as an opportunity to pause and take stock of where we are, we give an unabashedly personal view both of the history and of the issues. Moreover, it is JDW's personal view and is accordingly written in the first-person singular. The double helix was already ten years old when DNA was working its in utero magic on a fetal AB.