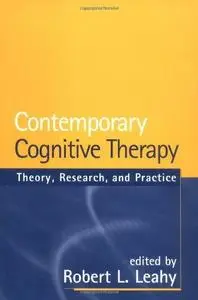 Contemporary Cognitive Therapy: Theory, Research, and Practice By Robert L. Leahy PhD
2004 | 432 Pages | ISBN: 159385062X | PDF | 3 MB
Bringing together a stellar array of contributors whose work has been directly influenced by Aaron T. Beck, this volume presents current advances in cognitive therapy science and practice. Described are new and effective ways of understanding and treating clients suffering from a wide range of affective, anxiety, and personality disorders. The status of basic cognitive therapy principles and models is discussed, and important theoretical and clinical refinements are elaborated. Other topics include innovative applications for children and adolescents, couples, and families, as well as progress that has been made in integrating cognitive therapy with other treatments, such as pharmacotherapy.