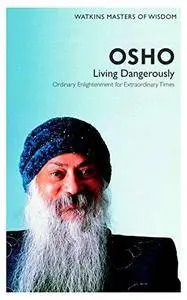 Osho: Living Dangerously- Ordinary Enlightenment for Extraordinary Times By Osho
2011 | 240 Pages | ISBN: 1780280076 | EPUB | 1 MB
"Be creative. Be ordinary. The golden rule for life is that there are no golden rules." The wisdom of Osho, one of the best-loved spiritual teachers of our time, connects simply and directly to the everyday reality of our lives. Now, more than two decades after his death in 1990, his teachings will touch an ever-wider audience through this essential compendium of his inspiring views on such subjects as Belief, Responsibility, Relationships, Doing Good, and the Power of Consciousness.