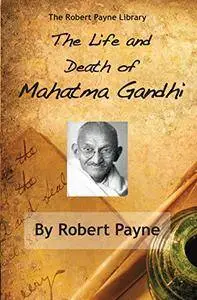 Robert Payne, "The Life and Death of Mahatma Gandhi"
ISBN: 8129115166 | 2014 | EPUB | 796 pages | 2.28 MB
This is the heroic story of the man whose non-violent movement transformed his native India both spiritually and politically as it impelled the nation along the road to independence. With consummate skill, in a narration that never flags in vividness and drama, Robert Payne re-creates Mahatma Gandhi both as a spiritual and historical force and as a living personality.
When in January, l948, Gandhi was assassinated in Delhi by a fanatic, his death sent shock waves around the world. For two generations he had been the conscience of his country and the world. Planting the idea of non-violence firmly in men's minds, he had not only conquered India but also changed the landscape of the human heart.
In the tradition of his best-selling biographies of Lenin and Schweitzer, Robert Payne's life brings Gandhi alive as a rounded personality. Beginning with the moving story of a shy, awkward boy from a provincial Indian city who married at Thirteen, then was separated from his bride for years while he read law in London, the book describes Gandhi's life as a successful barrister in South Africa who turned his back on wealth to defend Indian settlers against discrimination and persecution.
Robert Payne superbly describes Gandhi's daring marches to aid the oppressed; his fasts and imprisonments; his historic achievements at international congresses and conferences in India and England where, clad only in shawl and loincloth, he met with prime ministers and viceroys and won their respect as he fought for the dignity and freedom of his people.
He devotes special attention to Gandhi's friendships with other great figures such as Rajchandra, Tagore, Gokhale, Romain Rolland, and many others. The plot that led to the murder of this saintly man, and the movements of the assassins in the days before the tragedy, are fully probed for the first time in these pages.
Truly, as he writes, "In the life and death of Mahatma Gandhi we see reenacted in our own time the supreme drama of humanity: that a prophet should arise and sacrifice himself so that others may live. Perhaps never before on so grand a scale has any man succeeded in shaping the course of history while using only the weapons of peace."
Many Thanks to Original uploader.
For More Rare Movies
Check out my blog!
Download Links :
No Mirrors Please