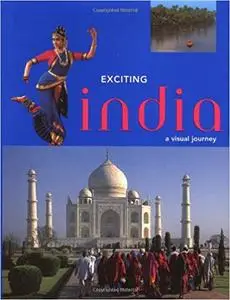 Bikram Grewal, Henry Wilson, "Exciting India: A Visual Journey"
ISBN: 8187107103 | 2002 | EPUB | 96 pages | 37 MB
This India travel pictorial captures the mind-boggling geographic and cultural diversity of the Indian subcontinent.
Exciting India brings readers the major attractions of India through spectacular photographs. The heart of India is the densely populated Gangetic plain, the home of great civilizations for over 5,000 years. To the north of the of the plain lies the spectacular Himalayan range which has been described as the finest natural combination of boundary and barrier that exists in the world, with some of the highest peaks in the world, including Mount Everest.
India is a land of numerous rivers, most of them centres of pilgrimage. The Ganges is the most famous of the holy rivers and it flows through towns of great sanctity, such as Rishikesh, Hardwar and Benares. Further south, along the western and eastern coastlines, are Goa, Kerala and Lakshadweep — ideal getaways with pristine beaches and scenic waterways. Forts, palaces, temples, vibrant markets and living cultural traditions are to be found across the length and breadth of this vast landscape, making a visit here a truly enriching experience.