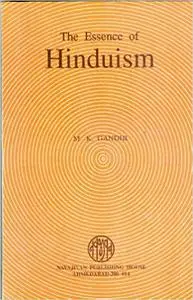 M. K. Gandhi, "The Essence of Hinduism"
English | 1996 | ISBN: 8189297538 | PDF | pages: 241 | 0.9 mb
The Essence of Hinduism The Essence of Hinduism is so planned and arranged that each section naturally leads to the next one. The first chapter examines the moral bliss of Hinduism. The nature of the universal Moral Law or Power that sustains the universe is described in the second chapter. How can a seeker come face to face with the Supreme Spirit-through faith or trained reason or a judicious combination of both? An answer to this conundrum will be found in the third chapter.