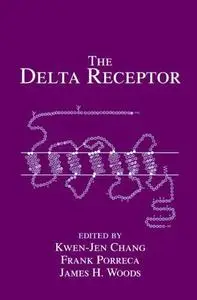 The Delta Receptor, Molecule, and Effect of Delta Opioid Compounds By Chang J.-K., Porreca F., Woods J.H.
2004 | 522 Pages | ISBN: 0824758587 | PDF | 5 MB
This reference presents mixed opioid receptor agonists as a new class of agents for the treatment of moderate-to-severe pain. Key topics include cloning and expression of the human delta opioid receptor. Content: Preface; Contents; Contributors; History of Delta Receptors; Cloning of Delta Opioid Receptors; Cloning and Expression of the Human Delta Opioid Receptor; In Vitro and In Vivo Mutagenesis: Insights into Delta Receptor Structure and Function; Delta Opioid Receptor Signaling and Trafficking; Delta Opioid Receptors and G Proteins; Transcriptional Regulation of Delta Opioid Receptor Gene; Benzhydrylpiperazines as Nonpeptidic Delta Opioid Receptor Ligands; Delta-Selective Ligands Related to Naltrindole; Endogenous Peptides for Delta Opioid Receptors and Analogues; Deltorphins. Opioid Peptide-Derived Delta Antagonists, Inverse Delta Agonists, and Mixed Mu Agonist/Delta AntagonistsInverse Agonism at the Delta Opioid Receptors; Mixed Opioid Receptor Agonists as a New Class of Agents for the Treatment of Moderate to Severe Pain; Biphalin: A Multireceptor Opioid Ligand; Binding and Activity of Opioid Ligands at the Cloned Human Delta, Mu, and Kappa Receptors; Inhibitors of Enkephalin-Inactivating Enzymes and De.