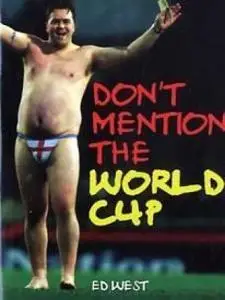 Don't Mention the World Cup: A History of England-Germany Rivalry from the War to the World Cup By Ed West
2006 | 128 Pages | ISBN: 1840245212 | PDF | 2 MB
In 1945, German soldier Bert Trautmann escapes from capture by the Red Army only to be caught by the British Army and endure 'a fate vorse than death' - playing for Manchester City. In 1961, Commando comic launches, providing English football fans with enough of the basics of the German language to get by, namely schnell, achtung and 'for you Tommy, ze war is over.' In 1990, England play West Germany in the World Cup semi-final and go out on penalties. Gazza cries when a booking prevents him from playing in the final, and Gary Lineker motions him to the bench. Several BMWs are vandalised after the final whistle, and a Dachshund verbally abused. The highs and lows of the greatest rivalry in Europe are hilariously documented in this tongue-in-cheek guide that's the essential accessory for the lead-up to the World Cup Finals. Also included are Teutonic Stereotypes. Down a pint for every time one of the commentators uses any of these words to describe the German team - disciplined, efficient, well-drilled, workhorses. Achtung Tommy! The British tabloids have always been sensitive about dealing with a conflict that claimed 60m lives, so we look at some of their greatest headlines whenever England have met the Germans, e.g. 'Hunbelievable!' ("Daily Star", after England were drawn against Germany in the 2002 World Cup).