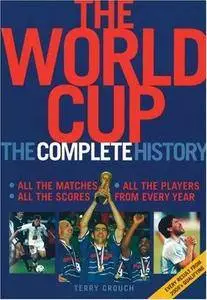 The World Cup: The Complete History By Terry Crouch
2006 | 528 Pages | ISBN: 1845131495 | PDF | 86 MB
The World Cup: The Complete History is one of the few truly encyclopedic guides to the world's premier soccer tournament, from its earliest days to the 2006 World Cup finals. The book is notable for its comprehensiveness, featuring a chapter for every competition; every single result of every match; every single player in every team; and a detailed round-up of the entire progress of each tournament. There could be no more complete or reasonably-priced reference book for World Cup fans.