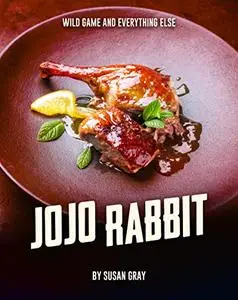 Susan Gray, "Jojo Rabbit: Wild Game and Everything Else"
English | 2020 | ASIN: B08PVBHGK7 | 70 pages | EPUB | 3.2 MB
The Jojo Rabbit is about a German boy whose mother was hiding a Jewish girl from the oppression of the Nazis. Although he knew the right thing to do, he questioned his belief against his mother's wish. Jojo Rabbit is life and how we try to stick with choices because we have been brainwashed to think in that accord. Sometimes the best things in life come from breaking away from the norm.
The movie set in the United States, Czech Republic, and New Zealand has impeccable scenes and backgrounds that gave it its uniqueness. If you have not watched Jojo Rabbit, you might want to, as humor is used to explain the Nazis. It is an incredible movie that uses comedy to narrate the fragile topic of the Nazi's actions during World War II.