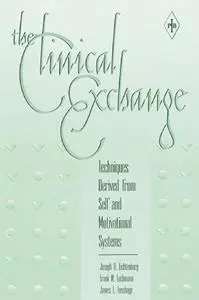 The Clinical Exchange: Techniques Derived from Self and Motivational Systems By Joseph D. Lichtenberg, Frank M. Lachmann, James L. Fosshage
2001 | 272 Pages | ISBN: 0881633631 | EPUB | 1 MB
In this practical sequel to the same authors' Self and Motivational Systems (TAP, 1992), Lichtenberg, Lachmann, and Fosshage offer ten principles of technique to guide the clinical exchange. These principles, which pertain equally to exploratory psychotherapy and psychoanalysis, integrate the findings of self psychology with recent developmental research that has refined our understanding of the self as a center of experience and motivation. The ten principles of technique not only provide a valuable framework for attending to a wide range of motivations, but lead to basic revisions in the theory and technical management of affects, transference, and dreams.