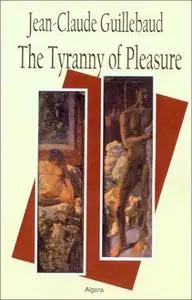 The tyranny of pleasure By Jean-Claude Guillebaud
1999 | 372 Pages | ISBN: 1892941058 | PDF | 2 MB
This book hits the question of sexual morals head-on, asking what is the place of the forbidden in modern society. Sexuality is a matter of history, psychoanalysis, anthropology, theology, political philosophy, demography, economics, and criminology. But there is little communication among these professions. Guillebaud revisits each field of knowledge to produce a richly nuanced analysis.The book's title is borrowed from Plato. In The Laws, Plato speaks in praise of pleasure, but he regards as weak and condemnable the man who lets "the tyrant Eros" rule his heart.