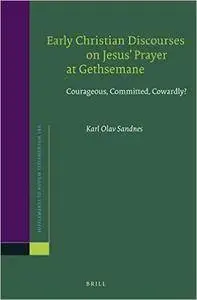 Karl Olav Sandnes, "Early Christian Discourses on Jesus Prayer at Gethsemane"
English | ISBN: 9004309594 | 2015 | 400 pages | PDF | 2 MB
In the light of Jesuss ministry as a whole, his agonized prayer (Gethsemane) is troublesome. He failed to meet the standards of dying like a man. How did the first centuries of Christians come to terms with this embarrassing story?