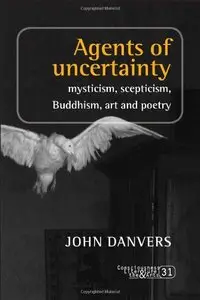 Agents of Uncertainty: Mysticism, Scepticism, Buddhism, Art and Poetry (Consciousness, Literature and the Arts, Book 31) by John Danvers
English | 2012 | ISBN: 9042035129 | 217 pages | PDF | 3 MB
Through an analysis of many different examples, Danvers articulates a new way of thinking about mysticism and scepticism, not as opposite poles of the philosophical spectrum, but as two fields of enquiry with overlapping aims and methods. Prompted by a deep sense of wonder at being alive, many mystics and sceptics, like the Buddha, practice disciplines of doubt in order to become free of attachment to fixed appearances, essences and viewpoints, and in doing so they find peace and equanimity. They develop ways of living with impermanence and the unexpected by letting go of adherence to dogmatic beliefs and by suspending judgement. In common with many artists and poets they act as agents of uncertainty, actively disturbing the routines and habits of day-to-day thought and behaviour in order to demonstrate how to maintain a sense of balance and spontaneity in the midst of life's difficulties. Topics explored include: being and self as process; mysticism and language; scepticism and dogmatism; Buddhism, interdependence and emptiness; Daoism and impermanence; dialectics of doubt in art and poetry. Written in a lively and accessible style, accompanied by drawings and photographs by the author, this volume is aimed at scholars, artists, teachers, and anyone interested in philosophy, religion, art, poetry and ways of being.