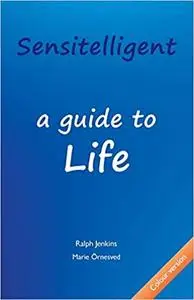 Ralph K Jenkins, "Sensitelligent - a guide to Life"
English | ISBN: 9186613022 | 2011 | 334 pages | EPUB | 3 MB
This is the colour version of a guide to Life - your intuitive guide beyond fear and control to a peaceful place inside, filled with joy and love. It will teach you how to use your feelings and all of your senses to understand the experiences life brings. Sensitelligent is "the intelligent use of your senses" and this book offers practical advice on how to use all of your senses - both physical and higher. For many, spirituality is a mystery, but this book will bring deep spiritual knowledge in a logical and practical way related to your life situation and work environment. It will guide you to transform fear and control issues enabling you to trust and intuit. It also helps you build trust in yourself and what you experience, one of the most important steps to a harmonious life. Open this book at any page and follow your own path. Learn to be present and to trust the first feeling you have, the intuitive thought that guides you to higher consciousness. You will become more positive and grow with the guidance and spiritual wisdom. This is a companion for Life.