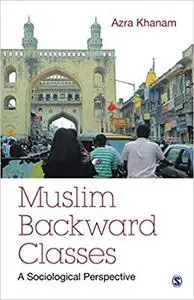 Azra Khanam, "Muslim Backward Classes: A Sociological Perspective"
English | ISBN: 9353881439 | 2013 | 316 pages | PDF | 2 MB
This book presents the sociological perspectives on Muslim OBCs as a category determined by the Indian State. Although Muslims constitute an important part of the population and are the second largest religious community in the world, as well as in India, social scientists rarely undertake this community to analyze their socioeconomic and educational development. Muslim Backward Classes provides a comprehensive explanation of the origin and meaning of the term "backward class," followed with the historical perspectives of Muslim backwardness in India.
The volume fills the gap in the literature and presents a broad-based picture of the problems of Muslim OBCs, highlighting the questions of justice and equal opportunity to all groups irrespective of religion.