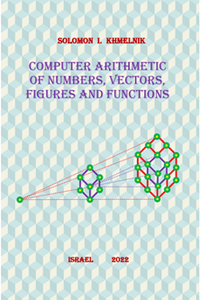 Computer Arithmetic of Numbers, Vectors, Figures and Functions :
Algorithms and Hardware Design, 2nd Editing
by Solomon I. Khmelnik
English | 2022 | ISBN: 9781471758614 | 662 Pages | True PDF | 31 MB
The book describes the author's proposed little-known methods of coding mathematical objects such as the real and complex numbers, multidimensional vectors, flat and spatial geometric shapes, functions of one and many arguments. The properties of obtained codes, algorithms of various operations with them, hardware implementation of these algorithms with the purpose of construction of specialized processors are considered. The theory is illustrated by numerous examples.
If you want to support my blog, then you can buy a premium account through any of my files (i.e. on the download page of my book). In this case, I get a percent of sale and can continue to delight you with new books!