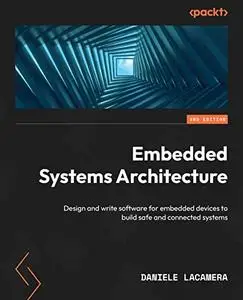 Embedded Systems Architecture:
Design and write software for embedded devices to build safe and connected systems, 2nd Edition
English | 2023 | ISBN: 9781803239545 | 342 Pages | PDF EPUB (True) | 8 MB
You'll start by setting up a development environment and then move on to the core system architectural concepts, exploring system designs, boot-up mechanisms, and memory management. As you progress through the topics, you'll explore the programming interface and device drivers to establish communication via TCP/IP and take measures to increase the security of IoT solutions. Finally, you'll be introduced to multithreaded operating systems through the development of a scheduler and the use of hardware-assisted trusted execution mechanisms.