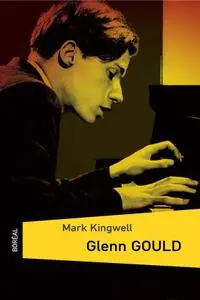 Mark Kingwell, "Glenn Gould"
2012 | ISBN: 2764621256 | Français | EPUB | 232 pages | 0.3 MB
Glenn Gould compte parmi les géants de la musique du XXe siècle. Il s'est également gagné une solide réputation d'excentricité. Génie solitaire et capricieux, virtuose hypocondriaque, il a renoncé à donner des concerts en public dès l'âge de trente et un ans pour se consacrer à l'exploration de divers médias : enregistrement sonore, radio, télévision, imprimé. Le monde a été pris de court par sa disparition subite en 1982, mais sa musique nous semble aujourd'hui toujours aussi révolutionnaire, inattendue, irremplaçable. Mark Kingwell, philosophe et critique musical, voit en Gould un penseur d'avant-garde dont la vie était gouvernée par ses conceptions musicales. Mais ces conceptions étaient parfois contradictoires, dérangeantes et volontairement provocatrices. Tout comme Gould, qui exigea de faire vingt et une prises de l'aria des Variations Goldberg à l'occasion de son fameux enregistrement de 1955, Mark Kingwell propose ici vingt et une « prises » de la vie de Glenn Gould. Chacune nous révèle une facette différente de l'homme, où Kingwell se montre sensible aux harmonies complexes et aux dissonances qui retentissent tout au long de la vie du musicien.

Mark Kingwell enseigne la philosophie à l'Université de Toronto. Il est l'auteur d'une quinzaine de livres et il collabore régulièrement à divers périodiques, dont Harper's et The Globe and Mail.