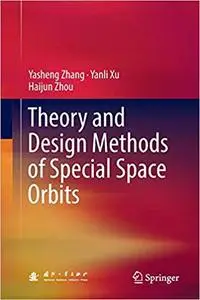 Yasheng Zhang, Yanli Xu, Haijun Zhou, "Theory and Design Methods of Special Space Orbits"
English | 2016 | ISBN: 9811029474 | PDF | pages: 248 | 8.2 mb
This book focuses on the theory and design of special space orbits. Offering a systematic and detailed introduction to the hovering orbit, spiral cruising orbit, multi-target rendezvous orbit, initiative approaching orbit, responsive orbit and earth pole-sitter orbit, it also discusses the concept, theory, design methods and application of special space orbits, particularly the design and control method based on kinematics and astrodynamics. In addition the book presents the latest research and its application in space missions.
It is intended for researchers, engineers and postgraduates, especially those working in the fields of orbit design and control, as well as space-mission planning and research.