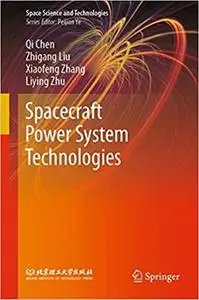 Qi Chen, "Spacecraft Power System Technologies "
English | ISBN: 9811548382 | 2020 | 327 pages | EPUB, PDF | 46 MB + 12 MB
This book provides an introduction to the main design principles, methods, procedures, and development trends in spacecraft power systems. It is divided into nine chapters, the first of which covers the classification and main components of primary power system design and power distribution system design. In turn, Chapters 2 to 4 focus on the spacecraft power system design experience and review the latest typical design cases concerning spacecraft power systems in China. More specifically, these chapters also introduce readers to the topological structure and key technologies used in spacecraft power systems. Chapters 5 to 7 address power system reliability and safety design, risk analysis and control, and in-orbit management in China's spacecraft engineering projects. The book's closing chapters provide essential information on new power systems and technologies, such as space nuclear power, micro- and nano-satellite power systems, and space energy interconnection systems. An outlook on future development trends rounds out the coverage.