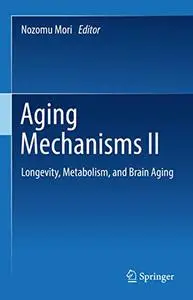 Aging Mechanisms II: Longevity, Metabolism, and Brain Aging
English | 2022 | ISBN: 9811679762 | 793 Pages | PDF EPUB | 36 MB
This book describes the recent advancement of basic research on the biology of aging and longevity studies in various organisms, as well as the neurobiology of aging and neurodegeneration mechanisms. Chapters present new findings and conceptual developments concerning the basic mechanisms of aging and longevity determination. As a follow-up volume to the previous book Aging Mechanisms (2015), it overviews the rapid progress of aging research introducing new topics from leading laboratories in Japan.