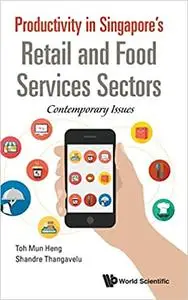 Mun Heng Toh, Shandre M Thangavelu, "Productivity In Singapore's Retail And Food Services Sectors: Contemporary Issues"
English | 2017 | ISBN: 9813142405 | 268 pages | EPUB | 4 MB
The Retail and Food Services sectors play an important role in Singapore. They add to the vibrancy of the economy and contribute to the social well-being of Singaporeans. At the same time, they are often highlighted and scrutinised for their low productivity performance and high reliance on manpower. There is to date a lack of local literature that addresses the issues faced by the two sectors at the enterprise and worker levels.This timely book includes major topics in services productivity in the Singapore context, with emphasis on Retail and Food Services. Topics covered include the key productivity levers of the services sectors: holistic productivity measurement framework, effective entrepreneurship, manpower management, promotion by social media, marketing, costing process and accounting sophistication. These areas are explored through literature reviews and in-depth interviews with companies and consumers. The chapters also include recommendations for policy makers and industry stakeholders. Written in a simple and accessible manner, this book will serve as an insightful guide to researchers, policy-makers, industry practitioners and enterprises and those who are keen to learn from the Singapore experience.