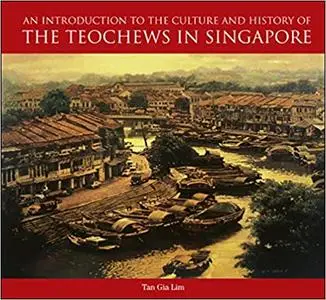 Charlene Gia Lim Tan, "An Introduction To The Culture And History Of The Teochews In Singapore"
English | 2018 | ISBN: 9813239352 | 299 pages | EPUB | 68 MB
This book is one of the first few books written in English on Chaozhou culture and history. It compiles information from Chinese and English sources including archive material, newspapers, academic works and publications. It presents a panorama view of the Teochews in Singapore. The book is divided into three sections. The first section covers the history of Chaozhou, the Chaozhou culture, the Teochew ethnicity and the migration of the Teochew people to Southeast Asia. The second section covers the history, activities and contributions of the Teochews in Singapore from the 19th century. The third section covers core elements of the Chaozhou culture, including customs and practices, cuisine and tea culture, performing arts and craftworks. With carefully selected photos, pictures and comprehensive accounts, this book takes the general readers on a fascinating journey of the Teochew heritage. For those who wish to continue learning more about Chaozhou culture and history, a selected bibliography is provided at the end of the book.