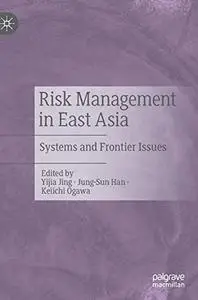 Risk Management in East Asia: Systems and Frontier Issues by Yijia Jing

English | EPUB | 2021 | 260 Pages | ISBN : 9813345853 | 6 MB
Risk Management in East Asia presents a path-breaking step toward building a common approach to managing the shared risks that challenge China, Japan, and South Korea. Anchored by education leaders at three universities, the book articulates a view of disaster management as learning to cope with hazards that cross international boundaries.
– Louise K. Comfort, Professor, Graduate School of Public and International Affairs, University of Pittsburgh
Risk management and regional cooperation tend to be overlooked by national governments. This new book provides practical guide and advice on mitigating risks in a post-modern industrialized world where climate change, industrial revolution, geopolitical forces, and pandemics could further exacerbate the human living environment. Indeed, this is a very timely book.
– Xiaoyan Liang, Lead Education Specialist, The World Bank
This book is a joint endeavour of the three partner universities of CAMPUS Asia Program (Risk Management Experts in East Asia) to develop a book with in-depth and state-of-art analysis of risk management in East Asia. As a disaster-prone region, East Asia emphasizes building preparedness and resilience for natural disasters and human-induced hazards and emergencies. The experiences of China, Japan, and South Korea in seeking appropriate and robust risk management may shed light on global risk management knowledge and practices. This book will discuss the three systems and frontier issues and will be of interest to policymakers, scholars and the general intellectual community.
Yijia Jing is dean of the Institute for Global Public Policy and a professor of the School of International Relations and Public Affairs, Fudan University.
Jung-Sun Han is a professor at the Division of International Studies, Korea University.
Keiichi Ogawa is a professor at the Graduate School of International Cooperation Studies, Kobe University.
Please Please :( We Are Here For You And Without You And Your

Support

We Can't Continue
Thanks For Buying Premium From My Links For

Support
i will be very grateful when you

support

me and buy Or Renew Your Premium from my Blog links
i appreciate your

support

Too much as it will help me to post more and moreWithout You And Your

Support

We Can't Continue
Thanks For Buying Premium From My Links For

Support