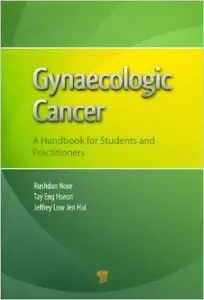 Mohd Rushdan Md Noor, "Gynaecologic Cancer: A Handbook for Students and Practitioners"
English | ISBN: 981446306X | 2014 | 840 pages | PDF | 8 MB
Gynaecologic oncology is one of the most important subjects in gynaecology and a very challenging field. The management of patients with gynaecological cancers is complex, as the impact of the outcome of such cancers can be critical.
This handbook covers the basics of carcinogenesis and the advances in the prevention and management of all gynaecologic cancers, including breast cancer. Gynaecologic oncology has always been perceived as the most difficult subject in obstetrics and gynaecology, but this handbook proves it otherwise. The text is presented in a systematic and easy-to-understand manner and is supplemented by plenty of images and illustrations and up-to-date references from established sources. The book also introduces readers to the new FIGO 2009 staging system and will be a very useful reference for researchers and clinicians.