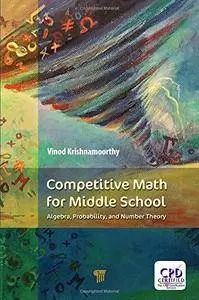 Competitive Math for Middle School: Algebra, Probability, and Number Theory by Vinod Krishnamoorthy
English | 7 Mar. 2018 | ISBN: 9814774138 | 266 Pages | PDF | 2.71 MB
The 39 self-contained sections in this book present worked-out examples as well as many sample problems categorized by the level of difficulty as Bronze, Silver, and Gold in order to help the readers gauge their progress and learning. Detailed solutions to all problems in each section are provided at the end of each chapter. The book can be used not only as a text but also for self-study.