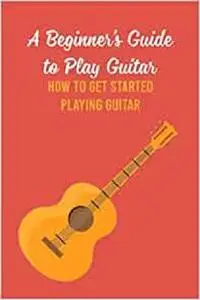 A Beginner's Guide to Play Guitar: How to Get Started Playing Guitar: How to Play Guitar by SMITH LESLIE
English | June 16, 2021 | ISBN: N/A | ASIN: B0971D773D | 57 pages | EPUB | 5.05 Mb
Interested in learning to play guitar? If you're reading this book, you've already taken the primary step in starting your musical journey. Learning guitar can be intimidating–it's normal as a beginner to have many questions and concerns, but we're here to help you get started off on the right foot. In this guitar lesson you'll learn everything you need to get off to a perfect start:
• Quick-start gear guide: Guitars, tuners, picks etc.
• The secret way to learn chords at lightning speed
• Easy songs for guitar beginners
• How to strum with rhythm and musicality
After reading this guide you will clearly understand how to learn guitar. Let's do it!
Feel Free to contact me for book requests, informations or feedbacks.
Without You And Your Support We Can't Continue
Thanks For Buying Premium From My Links For Support