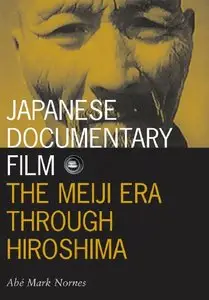 Abe Markus Nornes - Japanese Documentary Film: The Meiji Era Through Hiroshima
University of Minnesota Press | 2003 | ISBN: 0816640459 | Pages: 248 | PDF | 2.26 MB
Among Asian countries-where until recently documentary filmmaking was largely the domain of central governments-Japan was exceptional for the vigor of its nonfiction film industry. And yet, for all its aesthetic, historical, and political interest, the Japanese documentary remains little known and largely unstudied outside of Japan. This is the first English-language study of the subject, an enlightening close look at the first fifty years of documentary film theory and practice in Japan.
Beginning with films made by foreigners in the nineteenth century and concluding with the first two films made after Japan's surrender in 1945, Abé Mark Nornes moves from a "prehistory of the documentary," through innovations of the proletarian film movement, to the hardening of style and conventions that started with the Manchurian Incident films and continued through the Pacific War. Nornes draws on a wide variety of archival sources-including Japanese studio records, secret police reports, government memos, letters, military tribunal testimonies, and more-to chart shifts in documentary style against developments in the history of modern Japan.
Abé Mark Nornes is associate professor at the University of Michigan, where he teaches in the Department of Asian Languages and Cultures and the Program in Film and Video Studies.