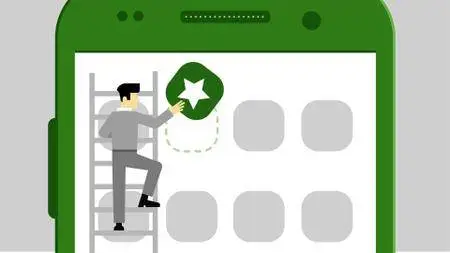 Android Development Essential Training: Distributing Apps
MP4 | Video: 720p | Duration: 1:31:40 | English | Subtitles: VTT | 357.0 MB
Once you've created an Android app, it's time to share it with the world. Luckily, there are many avenues to distribution. This course focuses on the two primary channels: Google Play and the Amazon Appstore. The first step is to prepare your app, including cleaning up, minifying, and (optionally) obfuscating code to prevent others from decompiling and stealing it. Then you'll learn how to package and export an APK file for distribution. Author David Gassner then walks you through each step involved in releasing an app through Google Play or Amazon, including creating graphics and marketing copy, setting pricing, registering for developer programs, uploading the APK, and publishing the app. Finally, once your app is released, learn how to track its success with the built-in reporting features offered by both stores.
Topics include:
Packaging apps in APK files
Building a signed APK file
Distributing through Google Play
Adding app graphics
Setting pricing
Publishing the app
Submitting an app to Amazon
Tracking app use in Google Play and Amazon