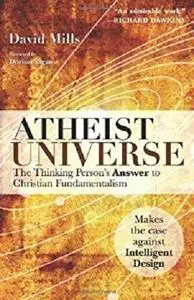 Atheist Universe by David Mills
English | April 6, 2004 | ISBN: 1569755671 | 300 pages | PDF | 1.68 Mb
Is there really a God? Or does God exist only in our heads? Is the Bible truly God's Word, or a jumble of fanciful myths?
This book is your front-row ticket to mankind's most enthralling debate. An atheist for thirty years, David Mills argues that God is unnecessary to explain the universe and life's diversity, organization and beauty.
This unique and captivating book rebuts every argument ever offered to "prove" God's existence and the Bible's credibility - arguments from logic, common sense, Christian apologetics, philosophy, ethics, history, and up-to-the-minute science. It's all here for you in one richly entertaining, comprehensive, and easy-to-read volume. Few other books provide such spellbinding inquiry and arrive at such a controversial and well-documented conclusion.
Without You And Your Support We Can't Continue
Thanks For Buying Premium From My Links For Support