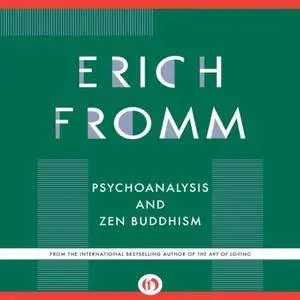 Psychoanalysis and Zen Buddhism [Audiobook] by Erich Fromm
English | October 23, 2013 | ASIN: B00G4JI2JM | M4B@64 kbps | 2 hrs 57 mins | 80 MB
Narrator: Claire Slemmer
A master of psychoanalysis and social philosophy explores Zen Buddhism. In 1957, social philosopher and psychoanalyst Erich Fromm invited Daisetz T. Suzuki, the most famous Zen Buddhist master in the Western world, to a seminar at his new home in Cuernavaca, Mexico. Their discussion was one of the highlights of Fromm's life, and the paper Fromm presented (and later expanded into a book) was a watershed work. Fromm demonstrates his mastery of the philosophy and practice of Zen, perfectly articulating how Zen tenets fit into the ideas of psychoanalysis. In this audiobook, he creates new perspectives on both systems of thought.