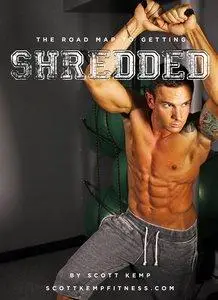 Scott Kemp, "The Road Map To Getting Shredded"
English | ASIN: B00JQJVPW8 | 2014 | EPUB | 143 pages | 4,5 MB
Whether you're looking to lose 100lbs of fat or 3lbs of fat, or put on lean muscle, this book is for you. With so much free information on nutrition and exercise out there, it's very easy to get lost, especially when you never know what's right and what's wrong. For the past 10 years I have been researching, studying and applying the good, the bad, and the worthless principles, to develop the physique I have built today, and helped my clients develop their dream bodies.