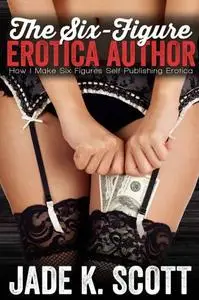 The Six-Figure Erotica Author: How I Make Six Figures Self-Publishing Erotica by Jade K. Scott
English | 2014 | ASIN: B00OPE4M2Y | 38 pages | AZW3 | 0,3 MB
Now you can learn how to make six figures per year writing short erotic stories from a top-ten Amazon erotica author!
When I first started writing and self-publishing erotica way back in 2011, the market was vastly different than it is now. Since then, the landscape has changed drastically, but I'm still here, and I'm still earning six figures per year. I'm even managing to do this while taking several months off at a time now and then!
So how is it that I am making six figures per year while others are struggling just to bring in a few bucks here and there?
This guide is my complete step-by-step guide to exactly how I do it. You'll learn everything from how I research the market to find the hottest niches, how I choose my keywords, how I make my own book covers and how I price my erotica for the best possible results.
If you're ready to stop struggling and start making money, grab your copy now and learn the REAL secrets to becoming a successful six-figure erotica author!
Keep in mind this guide is heavily weighted toward short erotica (stories under 10,000 words), as that is what I personally have made most of my money with. However, many of the techniques will also help those writing erotic romances and erotica over 10k.
My nickname -
interes