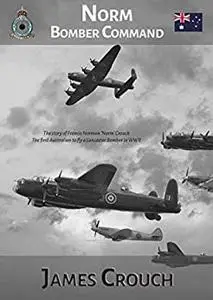 Norm - Bomber Command: The story of Francis Norman 'Norm' Crouch, the first Australian to fly a Lancaster Bomber in World War II
by James Crouch
English | 2020 | ASIN: B08DF8SG4Q | 114 Pages | EPUB | 3 MB
As a fifteen-year-old boy growing up in Sydney, Francis Norman 'Norm' Crouch knew he wanted to be a pilot after he saw his first airplane-a low-flying Tiger Moth Biplane. He was so transfixed he crashed his bike into a nearby thicket. It was a fascination which led him to become a trainee pilot in the RAAF where he became notorious for his low-flying antics.