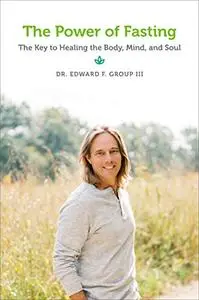 The Power of Fasting: The Key to Healing the Body, Mind, and Soul by Dr. Edward Group III
English | 2020 | ASIN: B08H3CVBHL | 234 Pages | PDF/EPUB/AZW3/MOBi | 23.7 MB

Unlock the Secret to Weight Loss, Longevity & Self-Healing
What if you had the power to completely transform your health? Fasting — an ancient method of healing — could be your key to sustained weight loss, unmatched energy, health regeneration, and natural wellness. In his book, "The Power of Fasting," Dr. Group explores the incredible potential that fasting holds, and teaches you how to master this technique in your own life.
In "The Power of Fasting" you'll learn…
- Three powerful methods of fasting to incorporate into your wellness routine
- What to expect during a fast, plus how to deal with hunger, energy, mood, and more
- A scientific breakdown of WHAT is happening during your fast, plus how to achieve the best results for your body
- How to prepare for a water-only fast (and avoid unpleasant symptoms
- How to properly BREAK a fast to feel your best and keep the weight OFF
What are you waiting for? You have the power to transform your life with fasting.